All members of "The Pumcliks Orchestra" are working in other projects…
Martin Kaspar Orkestar - One Man Band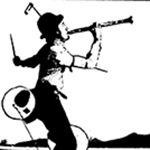 Martin Kaspar Orkestar has been travelling since 2001 playing music to audiences in Senegal, Brazil, Serbia, Italy, …
Following his intuition he combines his magical dexterity in rhythm and melody. Dancing from head to foot he is the star of his own one-man-band.

Play Martin Kaspar Läuchli
watch video on youtube
Parasite Circus - Street Show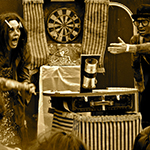 All you have secretly wished to see in a circus and never hade the chance to! The Best of the worst will finally happen here tonight ! Ladies and gentlemen, here you can quench your thirst of blood ! Come close to the stars! En piste mes artistes, death is awaiting!

Play Angela Neiman, Baptiste Elicagaray
Direction Stéphane Fratini, Karl Stets

Compagnie Têtes de mules


watch video on youtube
Tria Fata - Puppets and music
She is a puppeteer, he is a musician. Life and death are playing in their cabaret. They present us an old woman who is facing Death. Her time has come as soon as the show begins. To set the date for payment as late as possible, that one suggests to this one to deploy the panorama of her life in fast motion. In this way, the audience member is led to consider all the metamorphosis of a life exposed before his eyes, in a dynamic, exuberant, unusual, hallucinatory form. From birth to death, from childhood to love: game, high - wire, images, fire - a large kaleidoscope swirls before the extinction, moving from one threshold to the other, in the shine of unlikely figures. On this stage, where the threads of life are woven, uncoiled, broken, the puppet is presented - depending on the more striking relief - as a universal symbol of humanity.
Play Estelle Charlier, Martin Kaspar Läuchli
Direction Pavlina Vimmrova, Romuald Collinet

Compagnie La Pendue
watch video on youtube
The Dead Brothers - Concert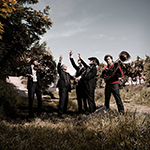 The greatest and strangest funeral combo of the world. Who would imagine that rock'n'roll took a different, more sombre route hidden in the Swiss mountains...




Play Leon Schaetti & brothers

The Dead Brothers


watch video on youtube