The Pumcliks Orchestra
- musica post tradizionale -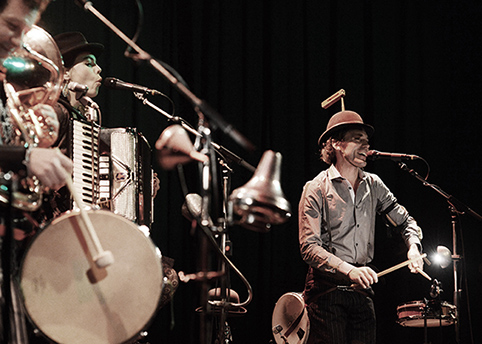 A woman and two men. It seems that they are carrying the sea and the sun of the south with them.
For their new adventure, the three musicians are bringing to the surface several pearls of the Italian folklore tradition.
They are old songs of protest that have, as no surprise, not lost their context with today's reality.
Wheater they are old or new compositions, all the songs have thee distinctive flavour which the trio has been gathering in the fifteen years of travelling through the European landscape.
Welcome to "The Pumcliks Orchestra".
Videoclip on youtube